Today is an Interesting and big development in search engine history. Wouldn't be a big news to SEO industry and web site owners, if Google and yahoo start indexing flash based websites? Yes, thatz true, Google announced that it updated its search algorithm using Adobe Flash player technology to make it to learn the texts and links in the flash websites. Till now, the web masters have not been implementing their flash technologies in many cases, as it is not good for SEO. But this new algorithm makes every body happy as the texts in the flash files will be returned on search queries. This new trend tends to increase the number of flash rich content websites across the WWW.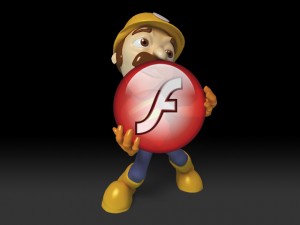 Here are the important fact on this updation on Google search algorithm.

All existing SWF content, across all versions of the SWF file format could be crawled not FLV format.
Only texts and links can be indexed and not the images on the flash.
Google bot does not execute some types of JavaScript. So if your web page loads a Flash file via JavaScript, Google may not be aware of that Flash file, in which case it will not be indexed.
Google do not attach content from external resources that are loaded by your Flash files. If your Flash file loads an HTML file, an XML file, another SWF file, etc., Google will separately index that resource, but it will not yet be considered to be part of the content in your Flash file.
Millions of indiscoverable flash contents across the internet will be available on search.

Though the web masters no need to do any thing to get indexed their existing flash sites, how ever, I feel disabling the non-flash version may prevent from getting penalized for having duplicated contents. What you say? plz comment.
---
---