Saturday, May 24th, 2008
Moving a site completely to a new domain is not an easy task. All the webmaster see this as a hard one since they fear about losing the page ranks and incoming links of the old domain. But there are certain steps to be followed to move your site to a new domain with out hurting the performance of the site in search engines like Google.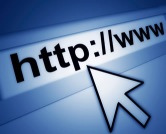 The time taking to make a smooth move depends up on the size of the existing website. Smaller website takes lesser time where as a big website takes long time to move every thing with out making wrong. The main aim on this move is, it should be invisible to the web site visitors and at the same time we have to make Google to treat the new pages with the same quality of the old one.
What will happen if you move the site to new domain name with out any precaution?
After making the move to a new domain and if you leave the contents on old domain undeleted then there are chances for the new domain to be penalized by search engines. This is because when the new domain crawled by the search engines it sees the contents are duplicated from the old domain. So TWO domain but SAME content. Hurts us, right?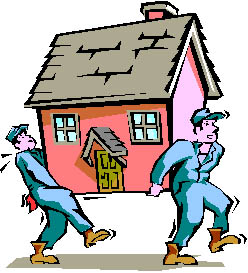 So what will you do next? Delete the content? If so, stop it. If you delete all the contents in the old domain after making a move to the new domain then there is another problem starts. This will lead to 404 not found error to harm the site visitors and also make a negative impact on the achieved search engine rankings. The returning user types your old domain and finds 404 not found and leaves your site.
What about the impact in search engines? If your site is already visible in search engines still search engines will continue to show your pages. When some one searches in Google and click your site on the result page then they will also get 404 not found error. Are you interested in treating your visitors with this experience? Also note that you will appear in search results until search bot crawls your site and finds it empty. Soon your pages will disappear from the search engine database.
Have you ever thought about losing the hundreds and hundreds of natural inlinks of your site? So is that what we expected by spending lot of money and time on our site. Really not. Then how to avoid this problem while moving the site?
What are the steps while changing the site to new domain?
Making 301 redirect:
Move the contents of the directories to the new domain and then make 301 redirect to permanently redirect those pages of old site to this new site. Do not make a permanent redirect of all traffic of old site to home page of new site. It should be a page to page redirect as in below format
www.old-domain.com/test.htm to www.new-domain.com/test-new.htm
www.old-domain.com/dir/move.php to www.new-domain.com/dir/move.jsp
If there is no correspondent page in the new site then please redirect with the similar pages so that none of the pages from old site will have 404 not found errors. This will enhance the user experience as well as tell Google and other search engines that the site has been moved to new domai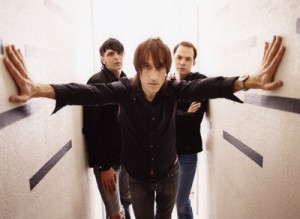 n.
Now check for the new site in Google results periodically. Mean time, all the organic and in organic traffic of old site will be redirected to appropriate pages of new site.
Finally check for the external links of the old site. Ideally, you should contact the webmaster of each site that links to yours and ask them to update the links to point to the page on your new domain. If this isn't practical, make sure that all pages with incoming links are redirected to your new site. You can find broken internal links using Xenu.
Also keep the old domain for couple of months and monitor the old and new site using web master tools for crawl errors. Hope you may find this post useful. Please post your questions here as well as your tips on this topic.